Bringing Pure Excellence to Home Inspections
Empower others through ongoing education to create a community of people who can make informed decisions about their home or business so they can turn their dreams into reality.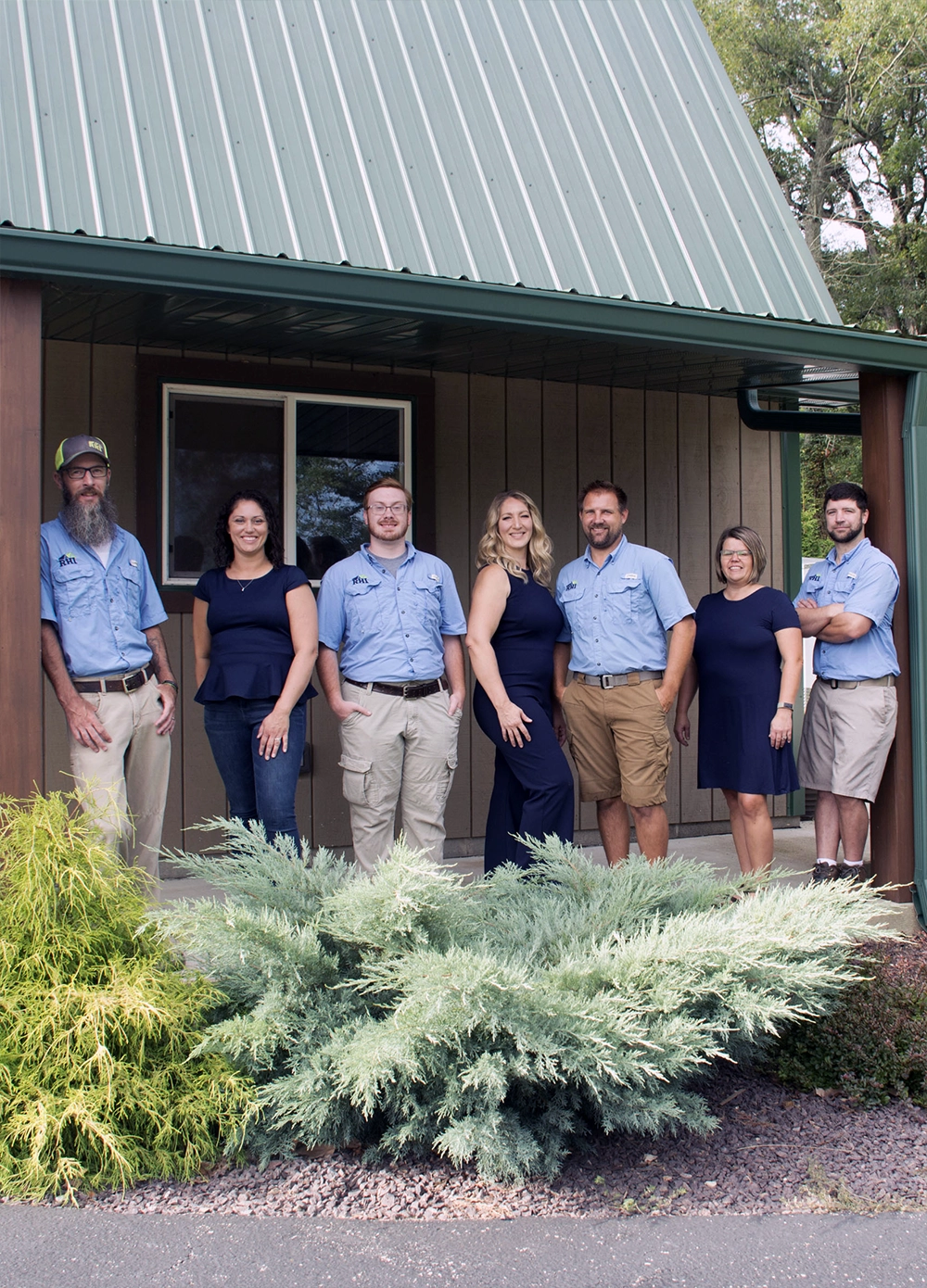 RHI was founded in 2010 and has now grown into a multi-inspector company. Our mission is to educate our clients and our vision is to constantly grow a team to fulfill our mission. We are committed to bringing excellence to every step of the home inspection process.
We offer several different types of inspections. All our inspectors are licensed and have multiple certifications. This allows us to provide a wide range of services such as radon and mold testing to termite inspections, which helps you make informed real estate decisions.
RHI offers convenient scheduling online or by phone. Your inspection typically ranges from 2 to 3 hours depending on the size of the home and the number of services needed. You are invited to follow along with your inspection online or at the house. When the inspection is completed on-site, your inspector will prepare a detailed and user-friendly report within 24 hours or less. To learn more about our services, click below.
OVER 7,500+
HOME & COMMERCIAL
INSPECTIONS COMPLETED
RHI takes great pride in offering several different types of inspections and services. We inspect commercial and residential properties and offer a wide range of services from termite to radon. Click below to see a complete list of all our services.
Residential Home Inspections
Save More with RHI's Service Bundles
RHI offers three different bundles to meet the needs of homeowners looking to protect their properties. The Standard Bundle ensures that homes are free from pests and that the major systems and components are in good working order. The Health Bundle is designed for homeowners who prioritize their health and want to ensure that their homes are free from potential hazards that could impact their health. The Premium Bundle is ideal for homeowners who want to ensure that every aspect of their home is thoroughly inspected, from the major systems to the quality of the air and the safety of the water. Each of these bundles offers a different level of protection for homeowners, allowing them to choose the package that best meets their needs and budget.
Standard Bundle
Essentials for Peace of Mind
Includes:

Home Inspection

Pest/Termite Inspection
Premium Bundle
Comprehensive Bundle for Ultimate Protection
Includes:

Home Inspection

Pest/Termite Inspection

Radon Testing

Air Quality Testing

Sewer Scope
Health Bundle
Protection for Health-Conscious Homeowners
Includes:

Home Inspection

Pest/Termite Inspection

Radon Testing

Air Quality Testing
Our vision for RHI is growth. We want to grow our business and help our clients grow their life, family, and dreams. We strive to be part of a smooth home selling and buying experience for everyone involved. Bottom line, we appreciate our clients. They are the reason we can continue to grow our business. It is an incredible feeling to see the positive feedback from them. It lets us and future clients know that we are getting it right. Click below to see what everyone is saying about us.
Candidly speaking, RHI is the only business that will ever inspect potential purchases for me. Brandon has inspected 3 homes for me in less than a year, and has saved me from wasting $175K on one of them. He is the most thorough inspector I've had work done by, and heard of. I would recommend him until I'm blue In the face. He finds issues that large inspections groups just glance over. I will be a client for life!
Top notch home inspector. Knows his stuff inside and out. This is a tough business. Realtors want someone that will rubber stamp their properties, sellers want an inspector that skips steps and gets their house sold, and buyers want an inspector that give a blood oath that nothing will ever go wrong with their home. RHI was comprehensive and fair in his assessment. Recommend without reservations.
RHI is proud to carry numerous professional certifications. This is just one part of ensuring we deliver the best possible services to our customers.